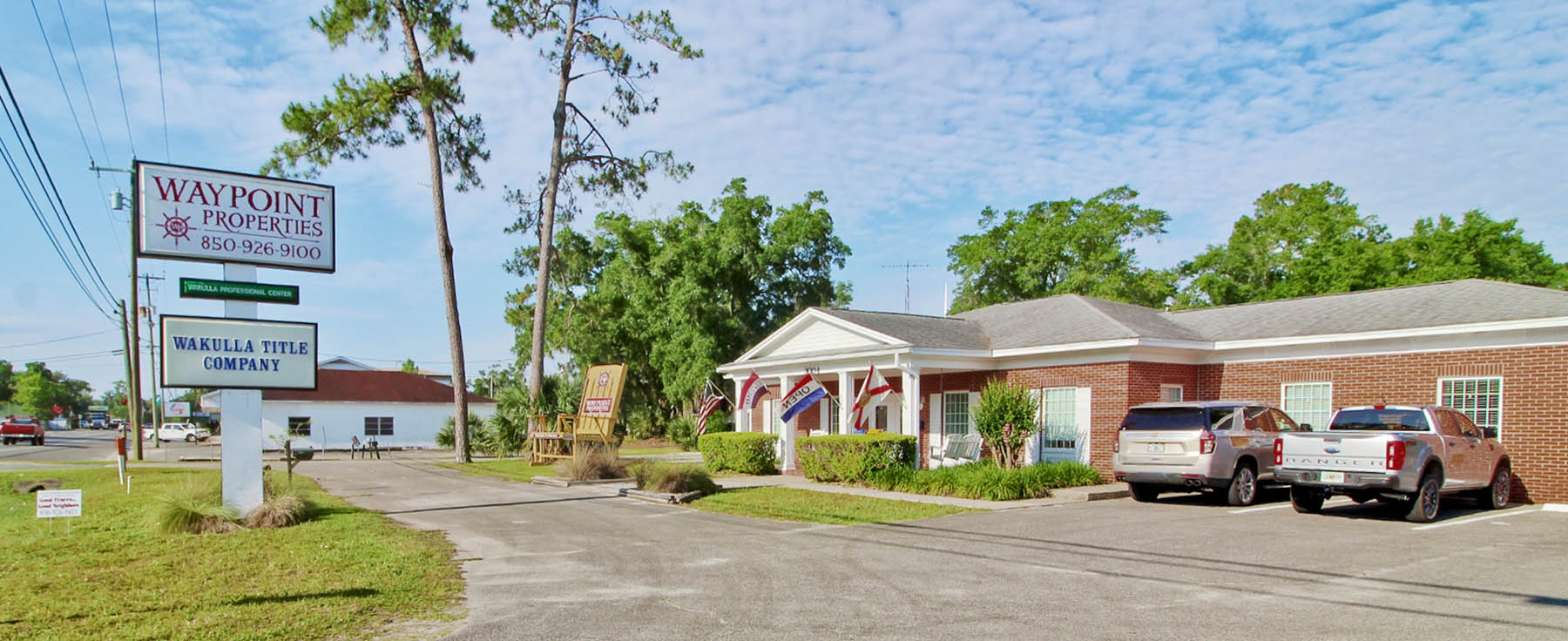 ---
Contact Waypoint Properties' Crawfordville Office
3004 Crawfordville Highway
Crawfordville, FL 32327
Get Driving Directions
Phone (850) 926-9100
---
At Waypoint Properties, our goal is to provide the highest level of professional real estate services coupled with our own unique personal touch. We strive to form strong relationships built on caring and trust with our customers that will last a lifetime. Our Crawfordville office serves as our main office for our real estate team along with our property management division.
It is our belief that everyone deserves to work with a real estate company comprised of industry wide experts committed to providing the best level of professional service attainable, and also one that prides itself on having a meaningful, honest, open, and caring relationship with the people we serve. At Waypoint it's not just business, it's personal.
With over 30 years of combined experience under their belts, the brokers of Waypoint Properties are proud to offer the most comprehensive, full service real estate sales and property management company in Wakulla County. We team consists of well-trained, educated, and knowledgeable agents, dedicated to serving you. With varying backgrounds from appraisals and financial planning, to construction and land management, and everything in between, an agent on our staff will be able to assist with any question you have, just ask. Waypoint Properties is always ready to answer the call, and always there if you need us.