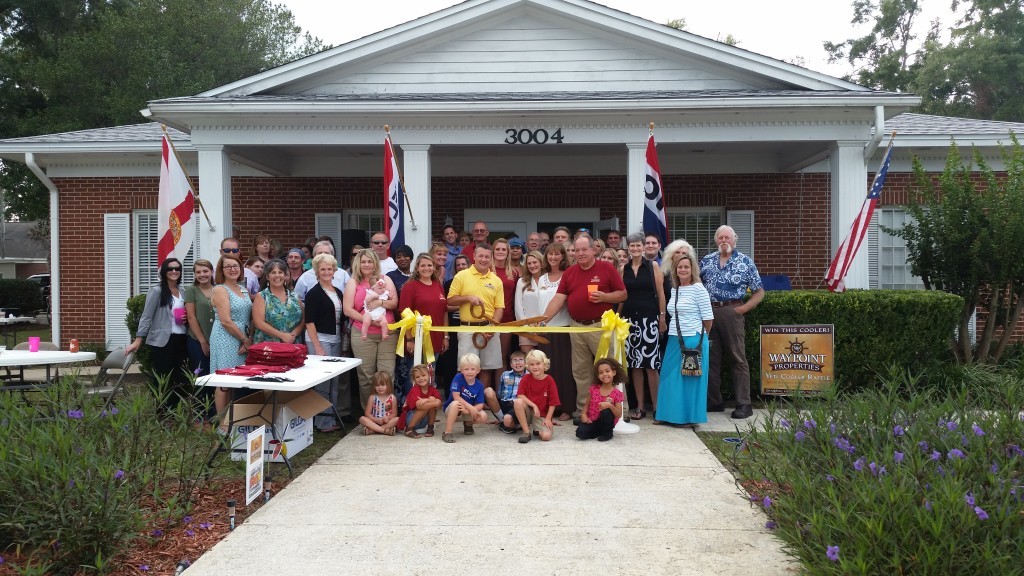 Congratulations Waypoint Properties!!!
The chamber held a ribbon cutting and participated in the grand opening of Waypoint Properties on Thursday, Sept. 24. We had an overwhelming crowd of roughly 100 family members, friends and Chamber members in attendance to wish Josh Brown and Elaine Gary luck in their new endeavor.
Waypoint Properties is a full service real estate company located at 3004 Crawfordville Highway in the front of the Wakulla Title building. In addition to listing and real estate, Waypoint Properties and its agents handle property management and tenant relations as well.  Josh Brown is the broker for Waypoint Properties. Josh's family roots run deep as he was born and raised at Alligator Point, graduated from Wakulla High and FSU. Elaine Gary is the Managing  Broker. Elaine and her husband moved to Wakulla County in 1992 due to their love of boating, fishing, and scalloping. Together Josh and Elaine have combined real estate experience in excess of 25 years assisting customers buying and selling homes, land and investment properties. Let Waypoint Properties help you find your way home ……..